Entertainment News

Tuesday, April 6, 2010



Nicole Scherzinger Speaks On Re-Energizing Her Passion With Dancing With The Stars

by Nicole Scherzinger

I have spent much of my life as an entertainer, a professionally trained singer and performer. I have extensive study in voice and theatre and have had dance experience with my musical theatre background and being a part of the pop recording group, The Pussycat Dolls. But the level of dance rehearsal and hard work for Dancing With The Stars has pushed my limits to another level. It's been a deeply inspiring process. I must say I wish everyone could dance in my shoes! (But then again, I would never wish them these blisters! ;)





When I first started to learn the dance from Tuesday night for example, THE JIVE, I was upset by the producer's choice of music, feeling it wouldn't lend itself to a classic jive. Being a contemporary song, I couldn't imagine that the horse like kicks I was doing during rehearsals would even remotely resemble a light fun jive.





My experience thus far has been a challenging one like none other, but then again, that's why I decided to jump in! Hard work and taking risks have never gotten in the way...if anything that's probably my greatest advantage is my work ethic, passion and relentless drive and dedication.

Fortunately I've got enough insecurity to keep myself in check which keeps me working harder and always moving forward. It's 110%. All or nothing.

I couldn't have been more grateful for my scores because they have really shown me what hard work, persistence and faith can do.

As mentioned before, I'm an entertainer and have been using my take no prisoners work ethic to learn and take on something new! A form of entertainment...that doesn't quite come naturally to me. I'm finding the more I'm in the dance studio, the more I'm truly appreciative of the gift God gave me first, and that is of a singer!

But thru the struggles and challenges of this journey I am definitely growing a new found appreciation for the world and craft of ballroom dancing! Thru the blisters, tears, frustration and feelings of defeat... what I have found out is, hard work equals results but only if you truly want and love what you are doing.

There is something so spiritually uplifting to your soul when you share what you love with others. For me, it is my purpose and the greatest gift. I work off the energy of my fans in the audience and those watching on their television sets and can literally feel it lifting me off my feet. It's that connection that I share that gives me the energy and fire to do what I love so much and to never ever quit. I am so grateful for this opportunity to find another way to connect with people in a whole other light and to bring life to the essence of music in another form of art and entertainment. I promise you each week I will try to top what I did the week prior...or at least you'll know when itís all said and done, I've left it all out there on the floor for you!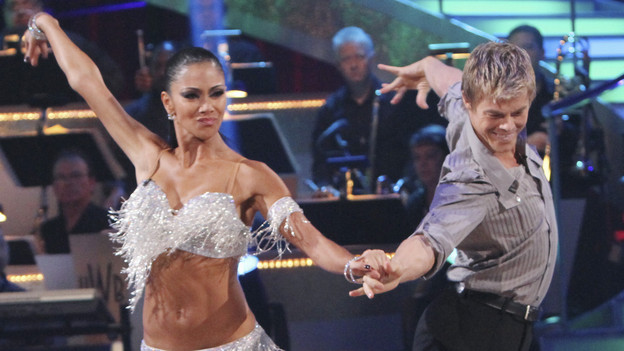 My wish is that everyone does something that they never thought they could do whether it's learning how to dance, sing, write poetry, fly a plane, whatever so that they can challenge and surprise themselves and feel swept away by a little bit of magic...there's enough star dust for everyone to go around! Alit faith and in yourself and the man upstairs...goes a long way!!!! Take a leap!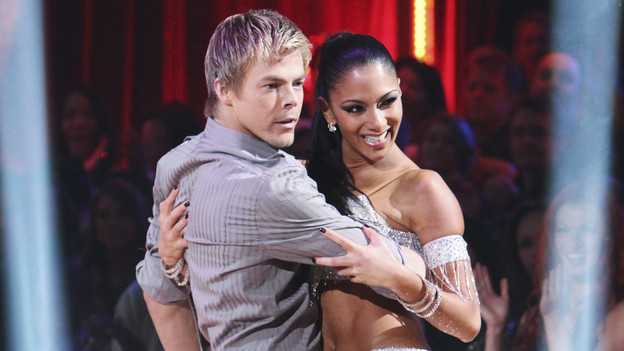 -Nicole
Source:
GlobalGrind
Back to top